Download Our Free Nursing Home Abuse Guidebook Here
Read this book before you hire a lawyer.
Download Now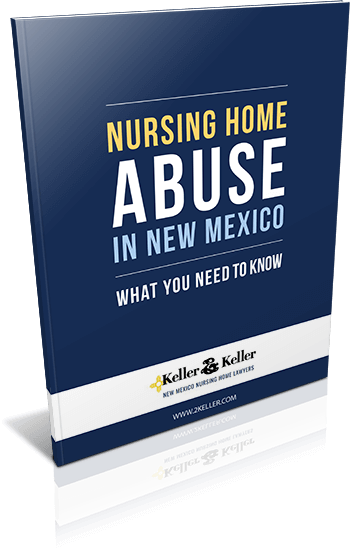 Abuse and neglect are far too common in New Mexico's nursing homes. If you have a family member or loved one who lives in a nursing home, this free, downloadable guidebook is a valuable resource you should take advantage of.
Download This Guidebook Today to Learn:
Common types of abuse and neglect in nursing homes
Warning signs to watch for
Injuries and illnesses that may point to neglect and abuse
What to do if you suspect abuse or neglect
And more.
This Book Is Absolutely Free, and Requires No Obligation
Compiled by the nursing home abuse attorneys of Keller & Keller, this guidebook is provided free for all who need it. Learn the signs of abuse, and know how to stop abuse or neglect before it progresses. Download your copy today, simply complete the form on this page
Common Signs of Nursing Home Abuse or Neglect
Unusual Injuries & Sores
Rapid Weight Change
Torn or bloody clothes
Emotional withdrawal
Loss of personal items
Unusual financial transactions
Refusal of staff to leave the room
Denied access to patient during visiting hours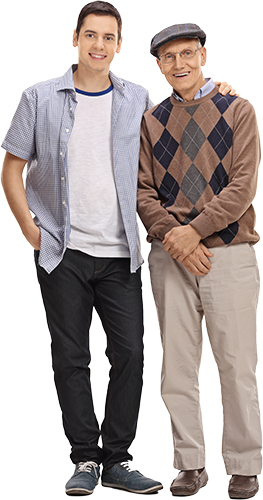 With over 80 years of experience, Keller & Keller can help you identify and investigate the critical signs of nursing home abuse and neglect.
Start Here
Award-Winning.
Power and Experience.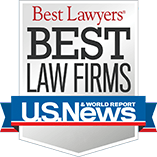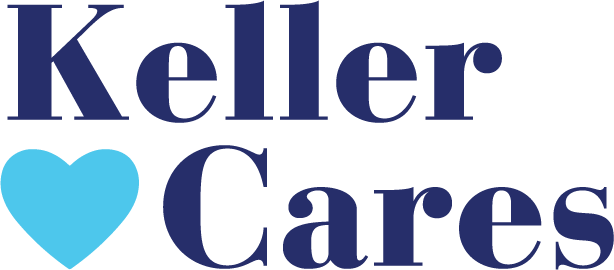 What Sets Us Apart
We're Not Your Typical Law Firm
Free Initial Visit
No individual who contacts Keller & Keller will ever be charged a fee for an initial consultation, regardless of whether you retain our services or not.
Full & Open Communication
Keller & Keller's legal team will update you on status changes concerning your case and answer all of your questions in a timely, professional manner. All phone calls will be returned either the same day or next business day.
You Are the Boss
We will never settle your case without your permission or before an attorney discusses the value of your case with you. Our style of practice combined with our contingent retainer fee contract allows our clients control over their case.
Our Record of Success
When choosing a law firm you have many choices. When you call our law firm you can request a record of past results and client testimonials that speak to our ability. Our success speaks volumes.
We Will Come to See You
If you are unable to visit us, we will arrange for an attorney or staff member to visit you. Sometimes, immediately after an accident, due to serious injury or other circumstance, a client is not able to visit our office in person. If this is the case, our attorneys will visit with you at your choice of location for a free initial consultation.
No Attorney Fees Unless We Make a Recovery
Keller & Keller understands the personal hardship caused by an accident, thus we guarantee that no attorney fees will ever be collected directly from a personal injury client, unless we are able to make a recovery on your behalf. This is our Zero Fee Guarantee.
We Handle the Insurance Company
We will handle all of your paperwork from start to finish and handle the insurance company every step of the way.
Personal Injury is Our Only Business
You are hiring a firm that only handles personal injury cases. Many law firms do not concentrate in personal injury. Whether it be an auto accident or social security disability claim, Keller & Keller's resources and staff are solely committed to helping injured people.
We've helped over 10,000 people get their life back.
Here are just just two.

"At every juncture of the process... everyone involved, were more than thorough. I never had any questions. It was just matter of fact, straight to the point, and taken care of."
Jill S.

"They stick with the whole process and inform you every day if something happens. It went real smooth and I couldn't ask for anything better."
Mike D.