The U.S. Food & Drug Administration (FDA) has issued an urgent, nationwide warning of serious, life-threatening kidney injuries, including acute phosphate nephropathy, linked to prescription colonoscopy preps Visicol and OsmoPrep, as well as over-the-counter laxatives produced by C.B. Fleet Company, makers of Fleet Phospho-soda.
Keller & Keller is now representing clients in cases involving acute kidney injury related to oral sodium phosphate products.
What's the danger associated with these products?
On December 11, 2008 the FDA notified the manufacturers of oral sodium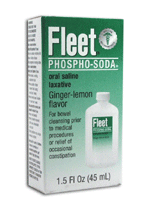 phosphate products (OSP) that they are required to add a "Boxed Warning" to their products labeling that warns consumers of the risk of developing acute phosphate nephropathy, a type of acute kidney injury.
Some of the oral sodium phosphate products required to have this warning include popular prescription OSP's, including Visicol and OsmoPrep, as well as some over-the-counter laxatives (e.g., Fleet Phospho-soda). These products are used for bowel cleansing prior to colonoscopy or other procedures.
What is acute phosphate nephropathy?

Acute phosphate nephropathy (sometimes referred to as acute nephrocalcinosis) is a very serious kidney injury that is associated with the use of OSPs, leaving deposits of calcium-phosphate crystals in the renal tubules that may result in permanent renal function impairment. The damage may also require dialysis or a kidney transplant and can possibly even lead to death.
Certain individuals appear to be at an elevated risk following the use of OSPs, and they include:

persons over the age of 55

persons who are hypovolemic or have decreased intravascular volume

persons who have kidney disease, bowel obstruction, or active colitis; and who are using medications that affect renal perfusion or function (such as diuretics, angiotensin converting enzyme ACE inhibitors, angiotensin receptor blockers ARBs, and possibly nonsteroidal anti-inflammatory drugs NSAIDs).


Do you have an Acute Phosphate Nephropathy or Oral Sodium Phosphate Lawsuit?
The Keller & Keller LLP legal team investigating Defective Drugs is an experienced group of trial lawyers that focus exclusively on the representation of injured plaintiffs. Our firm is now pursuing litigation against the manufacturers of OSPs and representing victims suffering from Acute Phosphate Nephropathy and other effects of Oral Sodium Phosphates. Lawsuits will be filed nationwide and we are now accepting new cases in all 50 states.
TIME IS CRITICAL!
If you or a loved one has used a colonoscopy prep such as OsmoPrep, Visicol, or other Fleet OSP, and suffered from an acute kidney injury, you may be entitled to compensation. Though recovery may be forever barred if you do not act quickly. Contact Keller & Keller LLP's OSP injury lawyers today for a confidential, free, no-obligation case evaluation.